Everything You Need To Know About Money
"Enhancing People's Lives, Through Quality Financial Education."

There are three very important money skills that everyone should possess:
-How to earn money
-How to manage money
-How to invest money
43 percent

of American households spend more than they earn annually

$8,000

is the average amount of household credit card debt

Bankruptcies

doubled

between 1998-2008



Between 2008 and 2017 an additional

9,910,854

people filed for bankruptcy
Want to make some money?


Join Financial Grand Slam
The Buisiness Building Resource Center!
In this fun, interactive, online classroom , you will learn how to create a money making business! PLUS you will learn strategies that will teach you how to manage that money to make MORE money.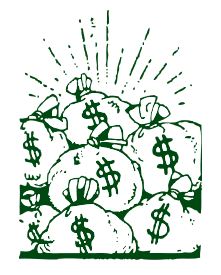 Here's some of what you'll be doing:

*

Create

a business of your choice by identifying:
Talents
Skills
Passions
*

Develop

a simple business plan and create:
Flyers
Business cards
A website to get you rocking fast!
*

The best

way to market yourself!
*

Determine

your

irresistible offer

that will generate leads
*

Money skills

that will help you create even more wealth!
*

Wealth building

strategies you can start doing today


Join Financial Grand Slam Today!